Hackensack Meridian Health
Lehigh Valley Health Network
AllSpire Health Partners, LLC is a collaborative think tank to drive clinical excellence, improve affordability and enhance economic sustainability.
Atlantic Health System
Atlantic Health System is on the forefront of medicine, setting standards for quality health care in New Jersey, Pennsylvania and the New York metropolitan area. With over 14,000 employees, the system includes 6 hospitals: Morristown Medical Center in Morristown, NJ; Overlook Medical Center in Summit, NJ; Newton Medical Center in Newton, NJ; Chilton Medical Center in Pompton Plains, NJ; Hackettstown Medical Center in Hackettstown, NJ; and Goryeb Children's Hospital in Morristown, NJ. The system also includes a rehabilitation center, home care and hospice and the Atlantic Medical Group, a network of more than 600 community- based health care providers.
ChristianaCare
Headquartered in Wilmington, Delaware, ChristianaCare is one of the country's most dynamic health care organizations, centered on improving health outcomes, making high-quality care more accessible and lowering health care costs. The health system includes an extensive network of primary care and outpatient services, home health care, urgent care centers, three acute care hospitals and a freestanding emergency department. ChristianaCare is rated by HealthGrades as one of America's 50 Best Hospitals and continually ranked among the nation's best by Newsweek and other national quality ratings.
Hackensack Meridian Health
Hackensack Meridian Health is a leading not-for-profit health care organization that is the most comprehensive and truly integrated health care network in New Jersey, offering a complete range of medical services, innovative research and life-enhancing care. With over 34,000 team members and more than 7,000 physicians, the system includes 13 general acute care hospitals, more than 200 ambulatory care centers, fitness and wellness centers, home health services, rehab centers, and skilled nursing centers spanning from Bergen to Atlantic counties.
Lehigh Valley Health Network
Lehigh Valley Health Network includes eight hospital campuses – three in Allentown including the region's only facility dedicated to orthopedic surgery, one in Bethlehem, one in Hazleton, two in Pottsville, and one in East Stroudsburg. The health network also includes numerous community health centers and clinics, retail health clinics, and home health and hospice services, with a team of more than 15,000 staff members, more than 1,200 medical staff members and more than 650 employed physicians and advanced practice clinicians.
Tower Health
Tower Health is a strong, regional, integrated healthcare provider/payer system that offers leading-edge, compassionate healthcare and wellness services to a population of 2.5 million people. Tower Health includes Reading Hospital, a teaching hospital based in West Reading; Brandywine Hospital in Coatesville; Chestnut Hill Hospital, a teaching hospital in Philadelphia; Jennersville Regional Hospital in West Grove; Phoenixville Hospital in Phoenixville; and Pottstown Memorial Medical Center in Pottstown. Combined, there are 11,000 team members and 2,000 physicians and providers across 65 locations within the network.
WellSpan Health
WellSpan Health is a non-profit health care system located throughout south central Pennsylvania and northern Maryland. The system includes eight hospitals, WellSpan Ephrata Community Hospital, WellSpan Gettysburg Hospital, WellSpan Good Samaritan Hospital, WellSpan Surgery & Rehabilitation Hospital, WellSpan York Hospital and WellSpan Philhaven. WellSpan has over 19,000 team members, 170 outpatient health care locations, a regional home care organization.
AllSpire Health Partners, LLC is governed by a Board of Managers comprised of the CEOs of each member health system as well as representatives from each of the health systems' Boards.
Critical prioritization of efforts and decision making direction is provided by a Development Committee comprised of the most senior Strategy and Business Development executives of each member health system.
Brian A. Gragnolati
President & CEO, Atlantic Health System
Janice E. Nevin, M.D., MPH
President & CEO, ChristianaCare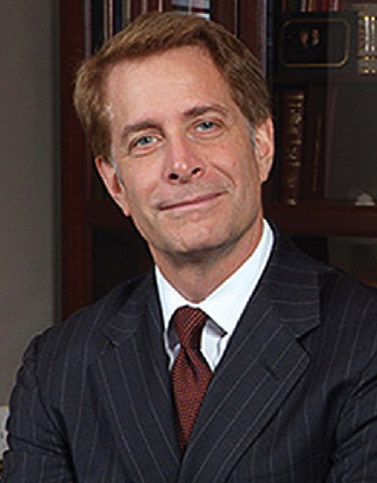 Robert C. Garrett, FACHE
CEO | Hackensack Meridian Health Network
Brian A. Nester, DO, MBA, FACOEP
President & CEO, Lehigh Valley Health Network
Sue Perrotty
President & CEO, Tower Health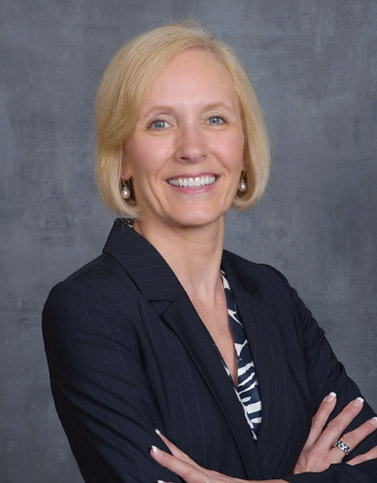 Roxanna Gapstur, PhD, RN
President & CEO, WellSpan Health |
Chair, AHP Board of Managers
2022 Hospital and Physicians Locations
AllSpire Member Core Statistics
The following statistics highlight key metrics of AllSpire's combined resources.
Annual Patient Admissions
Skilled Nursing Facility Beds
ACO Covered Lives + Fully Insured Lives
Total Service Area Population
Supply Chain Purchasing Volume
Employee Salary, Wages & Benefits
One of the founding tenets of AllSpire Health Partners is to commit to health care innovation and excellence in patient care. The Innovation Journal is designed to showcase the innovations deployed at our collaboratives and member health systems, as well as explore emerging technologies and their impact on the way patient care is delivered now and in the future.
AllSpire Health Partners Innovation Journal 2019
Self-Disruption in Healthcare Delivery Networks
AllSpire Health Partners Innovation Journal 2018
Deep Learning in Healthcare
Paul J. Tirjan, MBA
---
President, AHP | CEO, AH GPO
Michael P. Forese, MBA
---
Senior Vice President, Finance and Operations, AHP & AH GPO
Steve Albanese
---
Vice President & Executive Director, AH GPO